About Us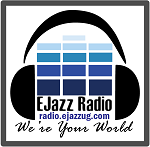 EJazz Radio is a fully customized internet radio station which provides you with 100% satisfaction. We are live all over the internet, here on our website and on your favorite online radio website or App.
You Wanna Do Business With Us?
Radio Adverts
You can place your Radio adverts in any of our ads slots on the radio at the most friendly prices! Contact us today and lets do the magic!
Audio Production
We record and produce audio adverts, voice overs, narrations and audio books within the client's desired specifications!
Web Ads
You can as well place your banners on our website at reduced prices! Hook us up today for business.
I Love the music you play!
I Can't Miss the Extreme Mix every day! Damn it! The mixes are wow!